Novo Nordisk - Casual for a Cause
The Casual for a Cause program underscores Novo Nordisk's strong heritage of social responsibility, a key component of our Triple Bottom Line philosophy. It serves as a way to bring Casual Fridays to our workplace while also doing some good, which is a big part of who we are!
Each month, you may donate to our selected community nonprofit in order to make a difference and dress down on Fridays.
October Charity Spotlight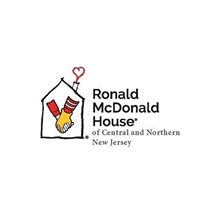 Support Ronald McDonald House of Central & Northern Jersey
Located in Long Branch and New Brunswick, RMH provides a true "home away from home" for families of seriously ill children receiving care at medical facilities. They also offer Family Rooms and a Hospitality Suite in the pediatric units of four hospitals in Monmouth and Middlesex County.
Casual For A Cause 2018 Nonprofit Partners
Each month, you may make a donation to a special nonprofit as a part of the Casual for a Cause campaign. Other community partners include: