Novo Nordisk - Casual for a Cause
The Casual for a Cause program underscores Novo Nordisk's strong heritage of social responsibility, a key component of our Triple Bottom Line philosophy. It serves as a way to bring Casual Fridays to our workplace while also doing some good, which is a big part of who we are!
Each month, you may donate to our selected community nonprofit in order to make a difference and dress down on Fridays.
January Charity Spotlight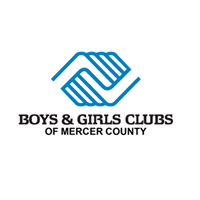 Boys & Girls Club of Mercer County
This month, the Millennials ERG chose the Boys & Girls Club of Mercer County for our cause. The Boys & Girls Club of Mercer County provides young people, ages five to 18, in Trenton and surrounding communities with safe havens, academic enrichment, and recreational activities through after-school, weekend, and summer programs. More than 2,300 youths in the Greater Mercer County area attend programs at our Clubhouse at 212 Centre Street and at seven public elementary schools in the city of Trenton. Teens from five area high schools enroll in Job Ready programs, complete paid internships, and prepare for post-graduate careers. More than 500 children and teens attend our summer camps.
Casual For A Cause 2019 Nonprofit Partners
Each month, you may make a donation to a special nonprofit as a part of the Casual for a Cause campaign. Other community partners include: